overzicht
Geschreven door Zehnder Clean Air Solutions | 21.09.2020
Benefits of clean air Effects of dust Industries we work with Legal regulations Start with clean air
Food production companies have to adhere to stringent regulations. Their products have a direct impact on people's health so there is simply no room for error. Each country has its own legislation, and government body tasked with ensuring compliance and conducting food safety audits.
Most countries require food producers to follow the HACCP (Hazard analysis and critical control points) approach. As ➥ explained by the US Food & Drug Administration, HACCP is a management system that addresses food safety through the analysis and control of biological, chemical, and physical hazards from raw material production, procurement and handling, to manufacturing, distribution and consumption of the finished product.
The HACCP process is based on seven principles
---
Conduct a hazard analysis.
Determine the critical control points (CCPs).
Establish critical limits.
Set up monitoring procedures.
Define corrective actions.
Create verification procedures.
Administer record-keeping and documentation procedures.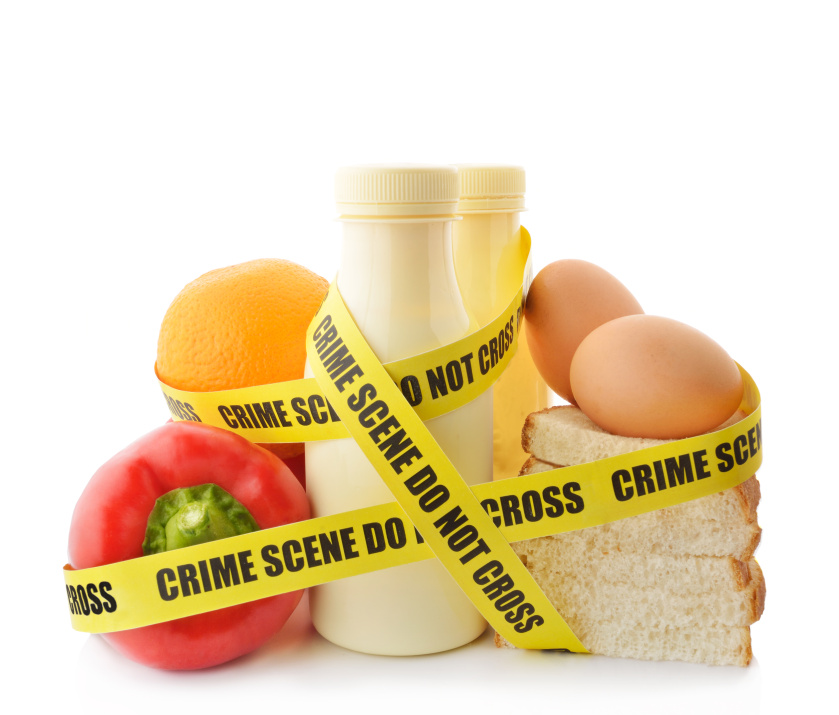 For your production facility to meet food safety standards, it has to be completely clean and hygienic. The simplest way to achieve this is to design a work environment that is easy to clean. Make sure the machines you use are easy to clean, accessible from all angles and don't let any dirt, dust or lubricants build up. Establish a regular cleaning schedule that does more than a superficial wipe, but cleans down to a microbiological level.

A proper waste management strategy is crucial. This will help prevent contamination and keep pests out of your facility. Consider having designated clean zones, or clean rooms in your facility where no waste is allowed to be kept. Processing food items in these clean zones will reduce the risk of contamination.

Clean water and air is also critical to ensuring a clean facility so make sure that your people and processes have access to these elements at all times.

Once you're sure your production area is hygienic you also have to look after your general product hygiene. Ways to do this includes keeping food at proper temperatures and working on a first-in, first out freshness principle to make sure no food stays in your facility longer than it's supposed to.
Your employees are key to ensuring that your food production processes meet legislative requirements. ➥ As noted by Rentokil, food production facilities need to put measures in place that control how staff handle food products. It's important that you train your staff on the following personal hygiene standards and food handling directives.

Employees must keep their hands clean and use effective hand washing techniques after using the kitchen or bathroom. Nonetheless, food – especially raw food – should never come into direct contact with hands. Your staff must use utensils and disposable gloves.

To ensure that your facility passes a food safety audit, make sure that your staff cover their hair with hair-nets. They must not sneeze or cough over food so to be safe, provide them with disposable surgical masks. If they have any cuts or sores, then they need to cover them up. Furthermore, if an employee is ill, they must report it and only come back to work once they have a clean bill of health.

Production staff must not wear jewellery or nail polish at work. Instead, they must wear protective clothing and anti-slip shoes to prevent any cross-contamination between work areas.
You might know that you're running a hygienic food production facility, but the authorities will want proof. To be ready for a food safety audit, you need to have all the relevant documentation in place. Managers should regularly conduct documented reviews of food safety practices with clear action plans on how to address any shortcomings. Similarly, you should file your pest control records and detailed cleaning schedules somewhere easy to access.

If you make sure your workplace and staff are geared to produce food in a safe and hygienic way - and you have all the documents to prove this - you are well on your way to passing your food safety audit. You can also take a look at Zehnder Clean Air Solutions. Our ➥ air purification systems can help you minimise the amount of airborne pollutants in your facility – and keep your food production facility even cleaner.